TPA left business to take care of parents, now has a portfolio of 3000 crores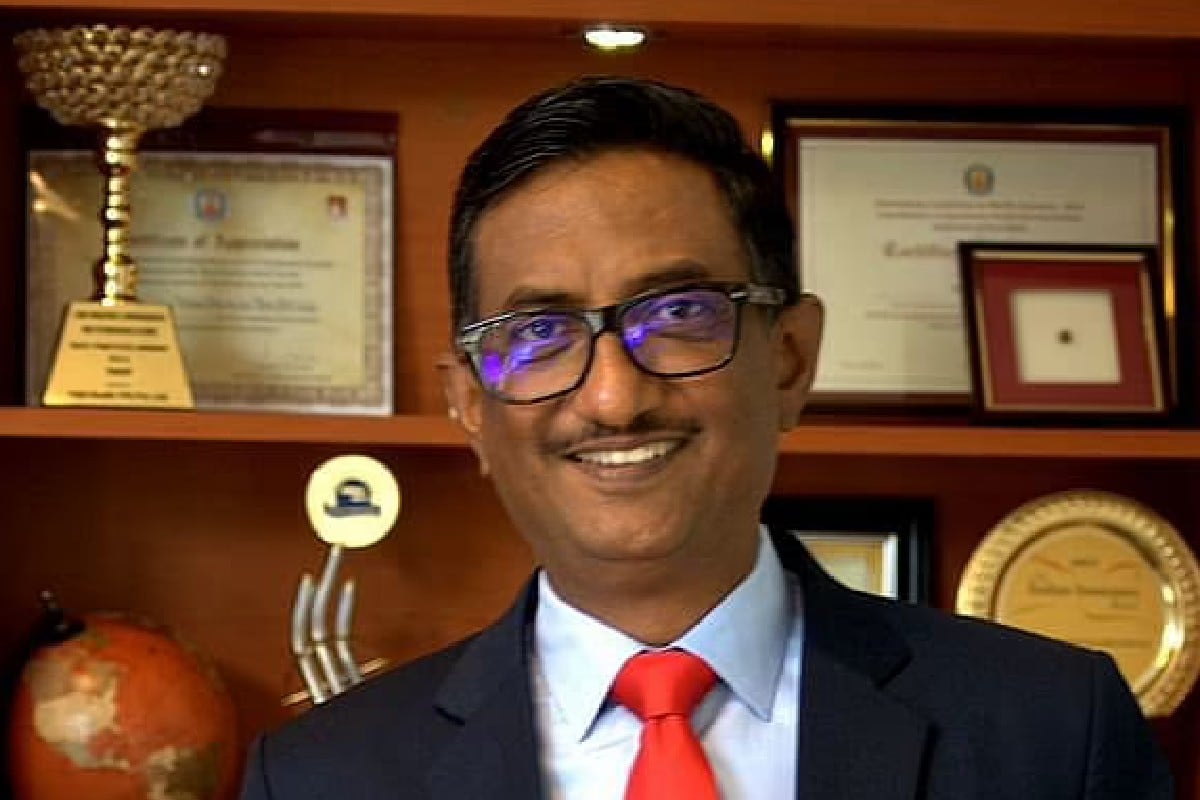 New Delhi.
Professionally Mechanical Engineer. If you do not mind at work, you did an MBA in marketing. Hutchison Telecom (now Vodafone Idea) commanded sales and marketing. Still, left the casual corporate world. Reason, to take care of health services for your aged parents living in India. The person being talked about above is Girish Rao, a mechanical engineer. He started Vidal Health in Bangalore in 2002. Vidal Health provides Third Party Administration (TPA) services in the healthcare space. Shankar Bali, a telecom and fintech professional, joined him as joint managing director. According to the news published in Your Story, today Vidal Health manages a premium portfolio of 3000 crore rupees.
Also read: Talk of jobs: Due to technology, there is a lot of jobs in these places, know everything
Jeff Bezos became the champion on the Internet, he was inspired by him
Girish started a business to help non-resident Indians (NRIs) with health services for their aged parents living in India. He says, "NRIs living in the US had problems caring for their parents living in their home (India). They could not travel between the two countries very often. At the time, Jeff Bezos was on the Internet Being a champion. Inspired by him, I launched a service portal for NRIs and their parents. " Girish tried several models to create an NRI database. These include working with banks to acquire a company that used to physically post emails from NRIs to their elderly parents without internet access.
Also read: Once in a year you get a chance, if you want to earn money, do this job immediately
The amount of money put into business, all drowned
Girish's business did not pick up and between 2000-2002, Girish lost the funds he had invested. Despite this, however, he felt that the network of hospitals that he had built in major Indian cities could come in handy when the government was opening up health insurance for the private sector. He says, "In 2001, there was a white paper detailing how private organizations could exist in this space. Looking at the document, I felt that I had already decided to build such an organization." A network has been created for. In 2002, I applied and got the license. "
Also read: Talk about jobs: get in touch with old company, boss and colleagues, may look for jobs lottery
Liberalization and the increasing popularity of the Internet increased business
Liberalization of the insurance sector in India in the late 90s and the increasing popularity of the Internet gave impetus to Girish Rao's entrepreneurial journey. Girish, who aimed to challenge the status quo and solve complex problems, told Yoor Story, "At that time, the Indian insurance sector was opened up to private organizations. I was licensed and the health insurance policy holders in India and abroad were good. Vidal Health started with the mission of providing quality TPA services.
Vidal works at more than 800 locations.
Currently, Vidal – one of India's top healthcare management companies – operates in over 800 locations in India and partners with over 10,000 service providers, including hospitals, diagnostics labs and physicians. Girish claims that Vidal clears more than 10 lakh claims (claims) and eight lakh pre-authorization requests every year. It even handles a premium portfolio of Rs 3,000 crore in health insurance. However, for Girish, the failure of his first venture sowed the seeds of the establishment of Vidal Health.